---
Goal
Present the Azores cheese, of European certified quality, in Canada, through a visual and verbally impacting campaign, both for outdoor communication and for activation in fairs and workshops.

Challenge
More than creating a name that overlaps the brands of the various Azorean cheeses, we created a brand / concept that is the motto of the entire campaign.

Creative Insight
There is a universally recognized Anglo-Saxon idiomatic expression that one who takes a photograph uses to encourage the photographed to smile. An expression that tastes like cheese like no other, that we appropriate to create an Azores cheese proprietary brand / concept:
> which gives us a photographic motto to show the wonders of the unique region that produces the Azorean cheeses.
> which will make Canadians smile when we show them the various reasons why they have to know and taste Azores cheese.


Objectivo
Dar a conhecer o queijo dos Açores, de qualidade certificada europeia, no Canadá, através de uma campanha visual e verbalmente impactante, tanto para comunicação outdoor como para activação em feiras e workshops.
Desafio
Mais do que criar uma marca que se sobreponha às marcas dos vários queijos dos Açores, criámos uma marca/conceito que é o mote de toda a campanha.
Insight Criativo
Há uma expressão idiomática anglo-saxónica, universalmente reconhecida, que quem tira uma fotografia usa para incentivar o fotografado a sorrir, e que sabe a queijo como nenhuma outra. Uma expressão da qual nos apropriámos para criar uma marca/conceito proprietária dos queijos dos Açores:
> que nos dá um mote fotográfico para mostrar as maravilhas da região única que produz os queijos dos Açores.
> que vai fazer com que os canadianos sorriam quando lhes mostrarmos os vários argumentos por que têm de conhecer e provar os queijos dos Açores.
---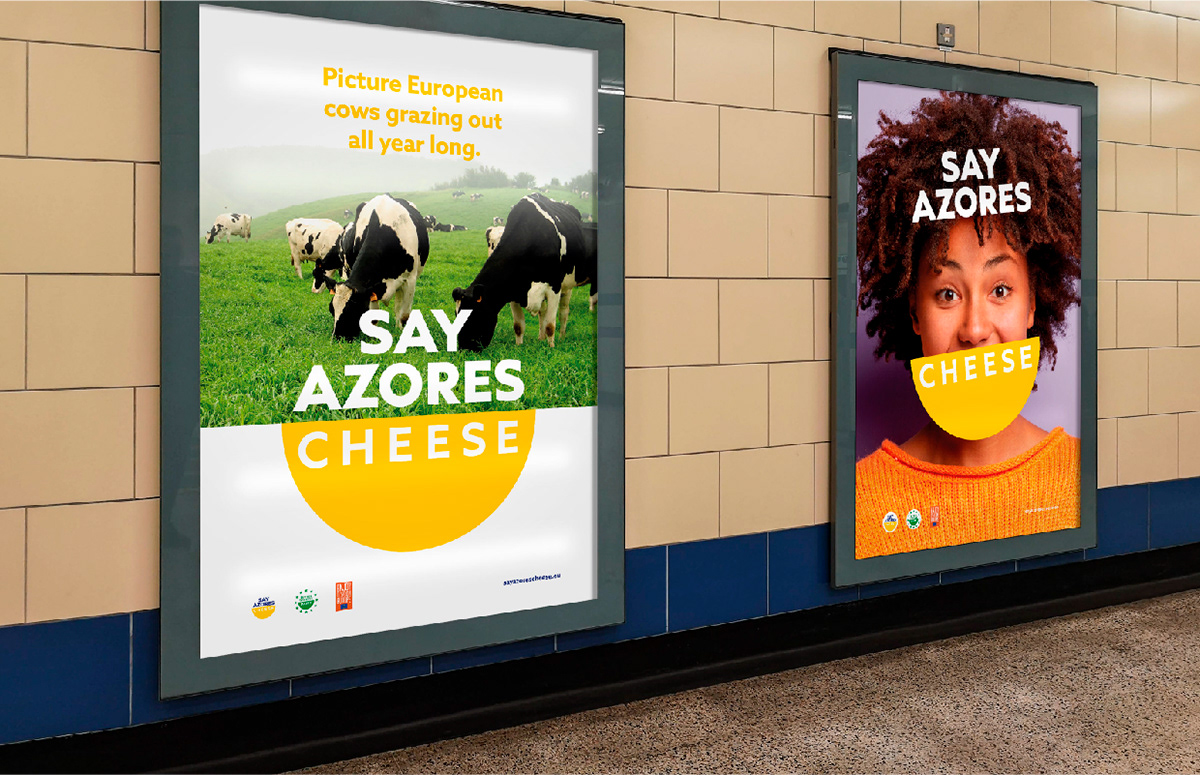 ---
Agency: comOn
Production: comOn
Client: Consulai
Executive Creative Director: Nuno Peixoto
Account Management: Tiago Veríssimo
Programmer: Huzaifa Ahmed
Concept + Naming + Copy: Vasco Durão
Logo + Design + Art direction: GonçAlves
Animation: HomemBala